Vedette sees all women are pretty regardless of size and shape so when we started chatting about me supporting the initiative, Curvy is Sexy, I was all about it! I was challenged to style a piece of Vedette Shapewear as an integrated part of my outfit. I thought I would take this one in a casual way, to show how we could wear this in an every day way. This past weekend, the man and I were preparing to hit up a Vintage Antiquities Market so I thought I would see how I could work the
Lea Body Shaper
into my Sunday look. Don't fret my friends, it was a lot easier than it seems to incorporate something so svelte into a look where I could feel comfortable and my curves looked fab.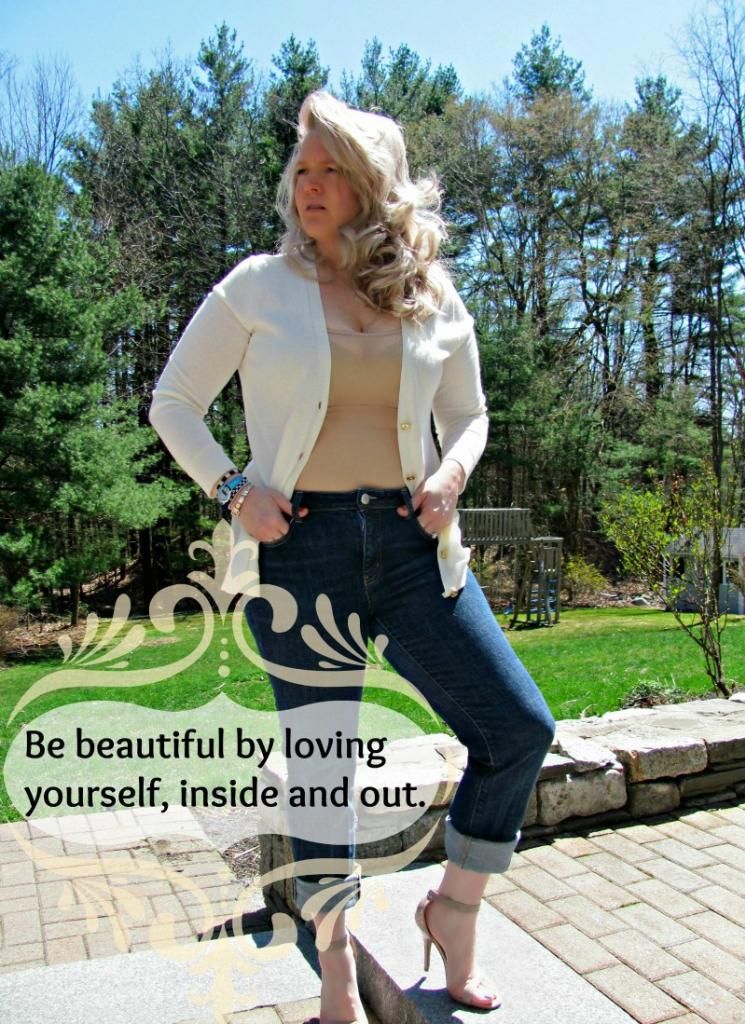 At first, I was actually kind of nervous about styling this piece. I mean, it is tough to get past the mindset that shapewear can be worn as outerwear but you know what? That was all in my head. The piece I wore was a nude shade tank bodysuit so I styled it as a camisole with my Michael Kors cardigan, UG pumps and M+O Jeans. I thought the look was nice for a Spring Sunday and still showed of my curves in a sensible and appropriate way. I wore this as a camisole but I also plan to wear it this week as shapewear under a new dress I bought. I feel like this piece is going to be a great staple for my wardrobe, with lots of uses. Can ya dig it? PS. What do you think of my new backyard?!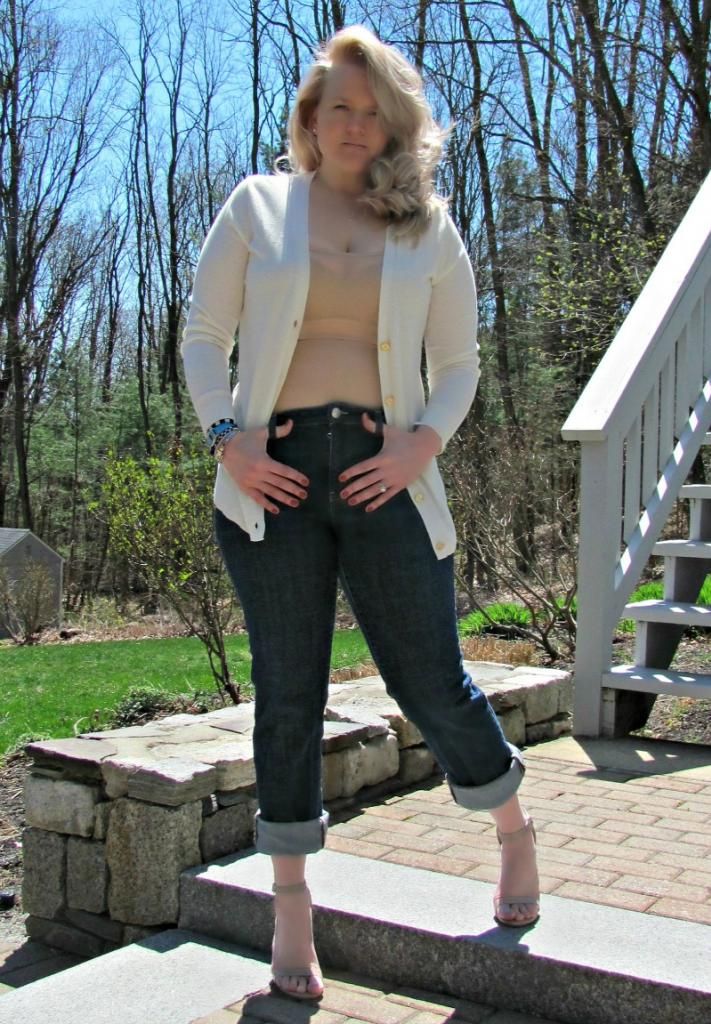 Since Vedette is oh so generous, they are offering my readers the chance to win a surprise piece of Vedette Shapewear in their size! I think that is a super awesome opportunity to win something that can spruce up your biz, am I right? Just use the Rafflecopter mechanics below to enter! Any questions, leave me a comment below and I will be sure to get back to you right away! Good Luck my sweets!
*Giveaway is open international except for the Philippines.
** Giveaway runs from Wednesday April 25th, 2013 until May 1st, 2013.
CURVY IS SEXY!
a Rafflecopter giveaway